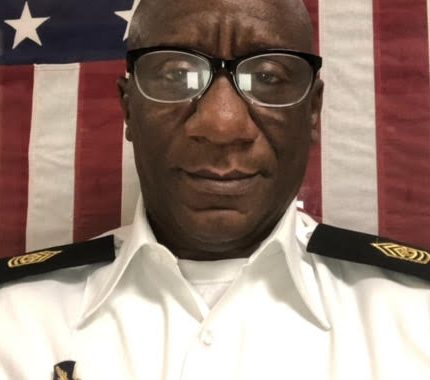 Member Biography
CSM Caldwell was born on 12 July 1967, in Monroe Louisiana. He enlisted in the United States Army in 1988 and graduated from Basic Training Infantry, Advanced Individual Training and Airborne School at Fort Benning, Georgia.
CSM Caldwell has held the rank of Private all the way up to Command Sergeant Major
CSM Caldwell has served with numerous units that include 7ID Light, US Army Recruiting Command, 173D ABN BDE and 82ND ABN DIV.
CSM Caldwell had deployed to Operation Just Cause in Panama; Multi-National Forces Observers in Sinai, Egypt; Desert Storm in the Middle East; Bosnia; Kosovo; Operation Iraqi Freedom in Kirkuk, Iraq; Operation Enduring Freedom in Kandahar, Afghanistan; and Operation Enduring Freedom in the Korengal Valley of Afghanistan: Operation New Dawn in Baghdad, Iraq He has held the positions of Team Leader, Squad Leader, Weapons Squad Leader, Recruiter, Operations Sergeant, Platoon Sergeant , First Sergeant , Sergeant Major and Command Sergeant Major
CSM Caldwell is a graduate of the United States Army Sergeants Major Academy Class 60 and First Sergeant Course.
CSM Caldwell has earned the Combat Infantry Badge with Star, Expert Infantryman Badge, and Master Parachutist Badge with Combat Jump Star, Air Assault Badge, and Recruiter Badge (Gold w/ 1 Sapphire).
CSM Caldwell is a Graduate of Excelsior College with an AA in Business Administration and Trinity University with a BS in Business Administration.
CSM Caldwell is a current Junior Reserve Officer Training Corps (JROTC) Assistant Instructor and Track & Field Team Head Coach at Westover High School, Fayetteville North Carolina.
CSM Caldwell and his wife Kimberly have three children La Monica,
Ja'kena, Ja'Unn and one Grandson S'Ven.