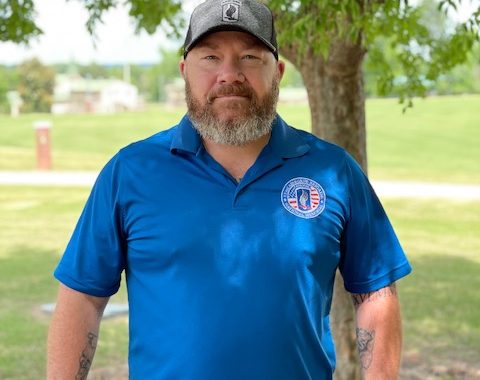 CSM (Retired) Richard W. Weik
Member Biography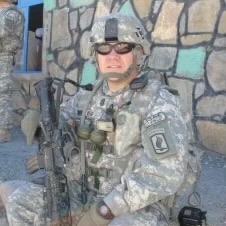 Rick Weik enlisted in the Army under the Delayed Entry Program in 1983. Following Infantry One Station Unit Training and Basic Airborne School at Fort Benning, GA he served two and a half years assigned to the 4th BN, 325th Airborne Battalion Combat Team in Vicenza, Italy. Rick has served from rifleman to Command Sergeant Major in the Airborne Infantry. This includes three tours with the 82nd Airborne Division with the 4th Battalion, 325th Airborne Infantry Regiment (1986‐1988), 1st Battalion, 325th Airborne Infantry Regiment (1992‐1994) and 2nd Battalion, 504th Parachute Infantry Regiment (1997‐2000). While assigned to the 82nd Airborne he deployed to Saudi Arabia and Haiti.
Rick was assigned to the 1st Battalion, 507th Parachute Infantry Regiment as a Basic Airborne Instructor from 1988‐1992. He served as a Field Recruiter and Assistant Station Commander in Asheville, NC, Recruiting Company (1994‐1997). From 2000‐ 2002 Rick served as a Senior Drill Sergeant and First Sergeant in 2nd Battalion, 39th Infantry (BCT) Fort Jackson, SC. Rick returned to Italy and the 173rd Airborne Brigade in 2002. There he served as the First Sergeant for Battle Company, 2nd Battalion, 503rd Infantry Regiment. While in Battle Company he deployed to Kosovo and Iraq during OIF 1 where he made the combat parachute assault in Bashur DZ Northern Iraq 26 March 2003. He remained in Iraq until February 2004. After a short assignment as HHC 1SG, Rick was selected for Sergeant Major. He served in the Southern European task Force HQ for a year, before assuming duties as CSM for 1st Battalion, 503rd Infantry Regiment and deployed with them for 15 months to Afghanistan (Paktika Province) returning to Italy in 2008. Ricks final assignment was as Brigade Command Sergeant Major of the 198th Infantry Brigade at Fort Benning, GA training all infantrymen for the US Army.
Since his retirement in 2012, Rick has served as Vice President and current President of Ranger Joe's International. Rick is the past President of Chapter 3, 173rd Airborne Brigade Association. He currently serves as the honorary Command Sergeant Major of the 503rd Infantry Regiment; serves on the Board of Directors of the National Infantry Association and is the current President of the 173rd Airborne Brigade National Memorial Foundation. Among his awards and honors are the Legion of Merit, two Bronze Stars, Army Commendation Medal for Valor (twice), Master Parachutists Badge with bronze combat star, Pathfinder Badge, Air Assault Badge, Combat Infantryman's Badge, Drill Sergeant Badge and Gold Recruiter Badge. He is a member of the FORSCOM Sergeant Audie Murphy Club, and has the Order of Saint Barbara and Saint Maurice.