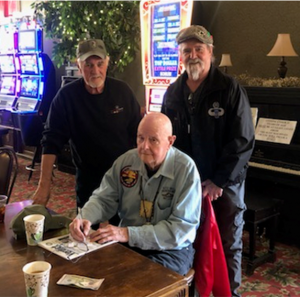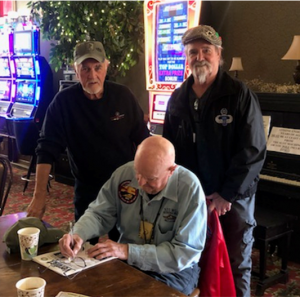 Bob is a lifetime member of the JACKPINE GYPSIES group that started Sturgis Rally.
Bob Rode with and raced for JC 'Pappy' Hoel Who originated Rally in 1968 and owned the Indian dealership in Sturgis SD
Bob served in the Army with Nuclear Weapons Effect and Tests group in New Mexico and Nevada from 1959 thru 1962.
Bob is 85 years old and still rides.  Folks that ride with him, including Niles Harris, say they cannot keep up!!
THE 173d Airborne National Memorial Foundation Inc.  THANKS BOB MOORE!