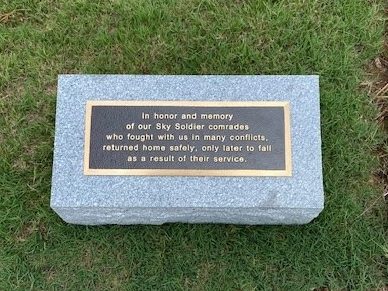 Sky Soldiers, friends and Supporters of the Memorial Foundation,
The 173d Airborne Brigade National memorial Foundation is tasked with the maintenance and perpetual care of our Memorial to fallen Sky Soldiers. In accordance with our bylaws, only those Sky Soldiers who were listed as Killed in Action may be etched into the granite of the memorial. However, we all know former Sky Soldiers who served with honor in combat along side of us only to return home to succumb to other issues such as Agent Orange poisoning, accidents or even their own personal demons.
We hope that the inclusion of this marker on the footprint of the memorial will in some way bring closure to anyone who has lost a Sky Soldier after their return from conflict. May God bless them and their families.
Airborne All the Way!
Sky Soldiers!
CSM (ret) Rick Weik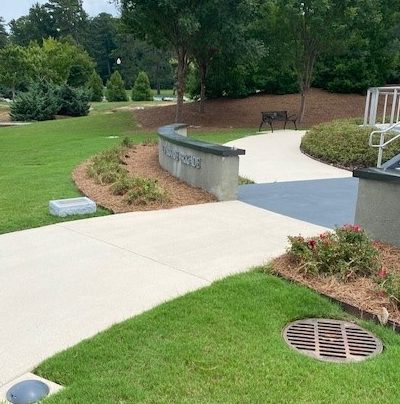 President, 173d Airborne Brigade Memorial Foundation